In simple words, Search Engine Optimization or more popularly known as SEO, is a strategic process of activities performed on a website to ensure the website ranks higher on the organic, unpaid search results of a search engines.
Website being the global face of your organization, SEO is an imperative activity every organization needs to implement to perform better in today's competitive digital world. Search Engine Ranking is a complex process and one which results into a ranking allocated to a website featuring on the search engine.
Search Engine Optimization is a process which helps a website rank higher on Search Engine Rankings. This is an ongoing process and needs to be performed on regular basis to ensure the website maintains its position on the rankings. Broadly, the Search Engine Optimization comprises of Online Optimization, Technical Optimization and Offsite Optimization.
iTool Solutions follows a strategic approach to Search Engine Optimization process and provides the service for all the popular search engines across the globe.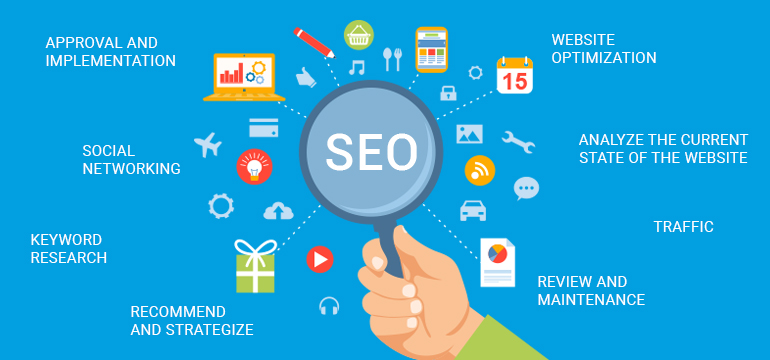 Step 1. Analyze the current state of the website
During this step, our SEO experts do a thorough study of your website and prepare a report detailing the current state of the website in terms of Search Engine Rankings. This report also includes thorough study of the industry to understand the business landscape. As a part of this report, recommendations are shared specific to your business.
Step 2. Recommend and Strategize
iTool Solutions provides SEO services to organizations with and without a website. In the former case, the Step 1 is critical while in the latter, Step 2 focuses on industry and competitor landscape. Based on the needs of the client, a detailed Recommendation and Strategy Report is prepared by iTool Solutions' SEO Expert to help your website be optimized for search engines.
Step 3. Approval and Implementation
The next step is implementation of the recommendations identified in the previous step. Once the implementation is completed and changes are pushed to the live website, it may take about 1-2 weeks for the search engines to identify & recognize the new changes in your website.
Step 4. Review and Maintenance
SEO is an ongoing process which requires regular updates to the website. Hence it is recommended that SEO is employed as an ongoing activity. We at iTool Solutions, help your organization build a long term SEO strategy including the content marketing strategy.
Talk to the SEO experts at iTool Solutions and build a valuable digital presence for your business.