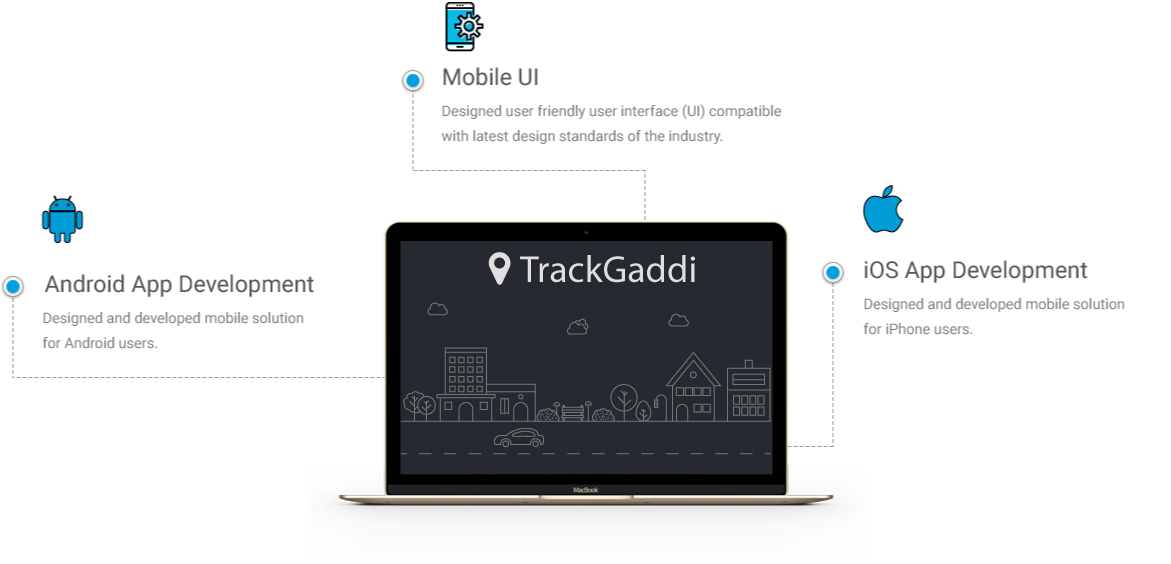 TrackGaddi is a GPS tracking device manufacturer and provider which supplies GPS tracking devices to companies involved in logistics and goods movement. Their product helped their end customers keep track of consignment & vehicle movement.
Prior to using a mobile solution, the client and their end customers faced issues in keeping track of the vehicle on the go. Key challenges faced by the client earlier to having this mobile solution, the GPS tracking device provided information to an isolated desktop application which led to following issues:
Inability to access the information about vehicles on the go

Owner/Admin had to constantly come back to desktop terminal to check the details of a specific vehicle

Absence of reporting and analytics

Unable to provide instant alerts to the admin/owner
Client had to completely rely on the desktop solution to find out any information about the vehicles.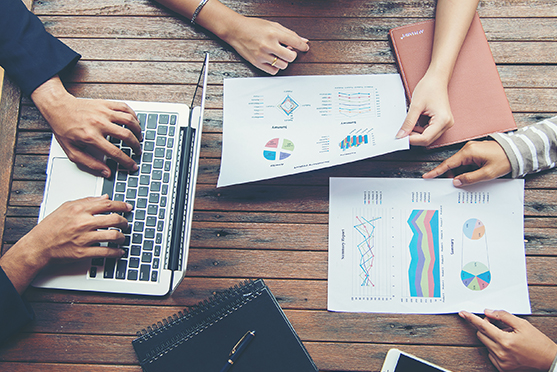 Statistics
Number of End Customers using the app: 200+
Number of GPS Devices Tracked by the app: 800+
Reduction in lost/delayed consignments
Benefits
iTool Solutions recommended a mobile solution on the two most popular platforms, i.e. Android and iOS. The mobile solution helped in following ways:
Access to GPS movement data available and accessible on the mobile solution at given moment.

Tracks and shows real time vehicle moving data and playback data.

Generates and tracks real-time commands and reports.
Reports, Alerts & Notifications
Allow the user to track their vehicles from the mobile device from anywhere.

Review history of vehicle travel upto last 30 days.

Generate reports on distance travel, stoppages, etc.

Alerts & Notifications:

Speed Alert

Tracking Device Battery Low

Tracker man-handling